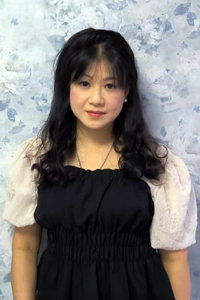 I am deeply honoured to be the President of The Hong Kong Society for Public Health Nursing for the new term of 2022-2024.
Nursing is a unique profession that plays a key role in caring for individuals, promoting public health and preventing illness. In particular, public health nurses are always at the forefront to cope with public health emergencies that come their way, providing the needy with safe and efficient medical care and support. While the COVID-19 pandemic continues to linger and bring various challenges to the world, public health nurses stand shoulder to shoulder with society by offering patient care and fostering community wellness.
The Hong Kong Society for Public Health Nursing is committed to upholding professionalism by promoting academic excellence and innovative thinking among Members. I am immensely impressed by our Members' devotion to not just striving for excellence in their careers, but also offering unfailing support for the growth and advancement of the Society.
In an ever-changing health care landscape, we, as public health nurses, have to augment our knowledge to keep up with the times and stand united to deal with uncertainties. Further to the first council meeting of the new term recently held, the Society will be putting together a series of academic and recreational activities to enhance the competencies and esprit de corps of our Members. All such endeavours will help cement our standing as a professional public health association.
Our Members are the prime asset of the Society. Without their staunch support and sterling contributions all along, we would not have made it this far. I have every confidence that, with their enthusiasm and wisdom, the Society will scale new heights. I look forward to joining hands with our Members for the betterment of the healthcare sector and society at large.
Dr YUEN Yuet-sheung, Carol
President (2022-2024)
The Hong Kong Society for Public Health Nursing