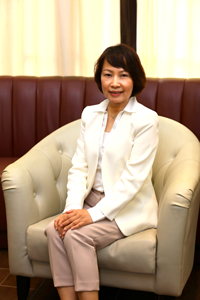 Welcome to The Hong Kong Society for Public Health Nursing ("The Society").
I am fortunate to continue serving the Society for the year 2020-2022.
Stepping to the fall of 2020, we are all facing a global health crisis - the Coronavirus Disease 2019 (COVID-19). I know this global pandemic has impacted most members directly or indirectly who are engaged in the fight against the disease.
The unprecedented times also lead us towards great challenges and uncertainty resulting in upend of our scheduled activities. To minimise virus transmission, we strictly follow the social distancing measures as stipulated in Cap. 599G "Prevention and Control of Disease (Prohibition on Group Gathering) Regulation" and switch all our meetings as well as the Annual General Meeting virtually.
2020 is also a year for re-election of Executive Committee members for the term 2020-2022. We cannot complete the election work without devoted members who are serving in the Society. With your support and active participation, a new group of Committee Members are nominated to support and share the mission of the Society for the coming two years. I am sure they can facilitate the development of the Society with their expert knowledge and experience in the field.
During the past 2 years, we have been maintaining and establishing a network of communication and support with our counterparts that facilitates us to promote the health of the community which meets the objectives of the Society.
Being a member association of The Hong Kong College of Community and Public Health Nursing, we actively participated in the preparation of the work group of the 16 specialties for the Voluntary Scheme on Advanced and Specialised Nursing Practice, the Nursing Council of Hong Kong (NCHK) to set up specialty competencies. There are difficult times, but we will get through them by working together.
On behalf of our Society, we look forward to seeing you again in our events once the time is right to do so and I am sure this situation is not far.
President
LAU Yuen-ling
2020-2022
The Hong Kong Society for Public Health Nursing